Wifeys & Gentlemen,
Recently I read an article that had some pretty uncool things to say about relationship gurus, influencers, and bloggers. At first I wanted to get defensive and feel personally attacked, but after reading it with a more "open" mind, I think I agree with the author's primary point.
To summarize, this writer believed that relationship advice was, ultimately, harmful for the average consumer. The focus tends to be on how one can make themselves "better" and more appealing to be worthy of a relationship. More often than not, this attitude targets women disproportionately.
Gurus find subtle ways to tell women that they aren't enough "as is"; that the reason they can't find long lasting love and happiness is because of the short comings they need to fix.
Naturally, I started thinking about my blog and the intent that I have when I post.
I created this blog because I believe that everyone deserves to have healthy, happy relationships (if they want them). I created this blog because it took me WAY TOO LONG to realize that I am good enough just as I am. I wanted to share my experiences and education with anyone who is having a hard time getting there.
I created this blog to offer community and camaraderie for anyone who wanted to foster stronger, healthier relationships not just with a partner or love interest, but with friends, family and MOST IMPORTANTLY with themselves.
Finally, I created this blog because while things have improved significantly, roughly 39% of marriages are still ending in divorce, often within the first 10 years. While I have never believed that marriage is necessary for everyone, I wanted a space to talk about marriage and why it may or may not be right for you. I wanted to offer guidance to anyone going through a rough time with their loved ones.
Regardless of how you use this blog, I hope you all know that the things I write here are never meant to degrade you or remind you of what you lack.
My dream is to create a resource for anyone who feels like they need a little extra help; a place to laugh, vent, cry, listen, or get new ideas; a place to learn.
I celebrate all types of relationships here.
I want to empower all of you to be okay with just being yourselves, no matter what.
Relationship advice can be guilty-pleasure fun if you know not to take it too seriously! I still love a good Buzzfeed video or a cheesy article in Cosmo. However, I caution all of you to remember that these platforms are selling an image or ideal. They aren't "norm" or the standard because there isn't any such thing; no two people or relationships are ever exactly the same.
What's normal is understanding that a perfect partner doesn't exist. What's normal is wanting to do the work to practice self-love, healing, and self-care so that you can be an awesome and emotionally mature human being.
We at becomingwifeyblog.com firmly believe that you can bring the best version of yourself into any relationship you have. You may never be a perfect partner, friend, or parent…but I promise to always bring content that reminds you that you don't need to attain perfection in order to bring something incredible to the table.
With that being said, I'd like to ask a little favor from all of you. If there is one blog, one video, or even one podcast episode that you loved; if there is anything on here that made you feel good, helped you out, or changed your perspective in some way, please share it.
I know the way the world works.
It sucks that most of the time, the only way influencers and content creators can truly "make it" is to sell an image of perfection that they aren't able to realistically sustain.
It sucks that most relationship advice, especially for us girls, is aimed at reminding us of our shortcomings. It forces us to compare ourselves, belittle ourselves, and even ignore red flags just so we can say we're worthy of romance.
That isn't ever who I want to be and it isn't ever what I want to do.
So share those resonating posts with others, if you can/want to. Remind someone that some of us out here still want to keep it real.
Ya'll…
Relationships and self-love are hard.
They are daily practices and continuous commitments.
Often times we will fail and/or let shit slide. Often times we will settle for less or create toxic habits to numb ourselves and hide from pain or difficulty. We will resist change and struggle to get out of our comfort zone.
I say screw it!
Let's just accept it and call it out. Let's lean into it without shame.
Let's talk about things that suck about friendships, marriages, parenting, working, and living day to day.
Let's talk about how hard it is to love yourself in a world that wants you to look like Meg Thee Stallion or Kylie Jenner.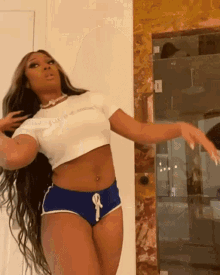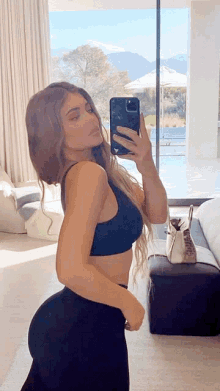 That same world that also wants you to buy pasta, wine and French fries…🍝🍟🍷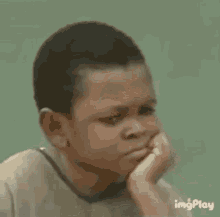 In all seriousness, I just wanted to say how much I appreciate you all.
Maybe it's because I started a new job last week, but I have been thinking a lot about my purpose and my mission when it comes to this blog.
I hope that I can continue to grow and I hope that I can continue to offer content that makes you feel good! Feel free to let me know in the comments if you have any feedback for me or if there is anything you'd like to see in the future! I'm all ears!
I love you all and I am so happy that you choose to be here.
Until next time,
Carry on wifeys & gents!
Love,
OR…
Processing…
Success! You're on the list.
Whoops! There was an error and we couldn't process your subscription. Please reload the page and try again.